Call 407-433-6751 to request a free on-site estimate or submit your information to the form below!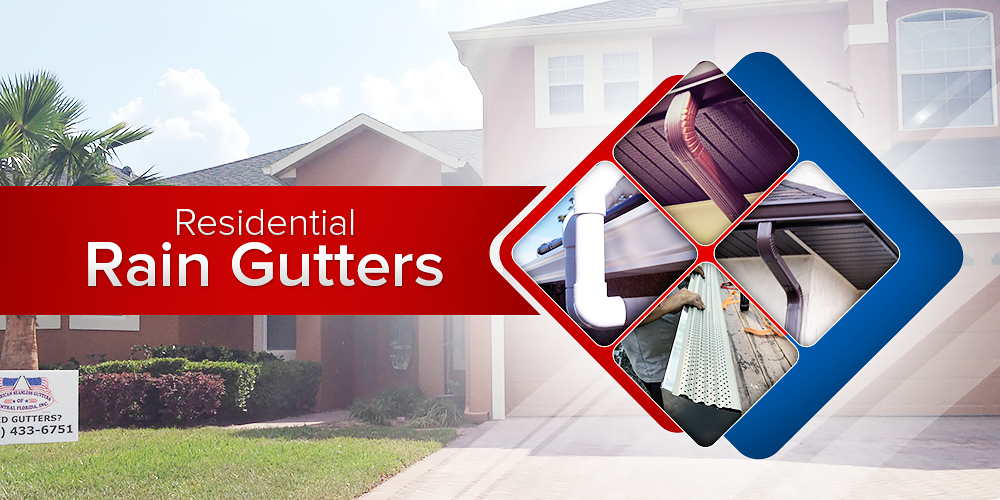 Residential rain gutters Central Florida

We offer an exceptional service when it comes to residential rain gutters. By providing a professional, affordable service, using only the highest quality parts, we ensure that your residential rain gutters are built to last. When you call us, one of our professional estimators will arrange a time that suits you to visit your property and give you a quote- we believe that our customers deserve to know exactly how much everything will cost up front. All of our estimators and fitters are friendly and professional, to make you feel as comfortable as possible with the whole process.
We know that residential rain gutters are a vital part of your property, which is why we always do a stellar job. We only use seamless gutters, to ensure that there aren't any leaks or weak spots. These seamless gutters have the added benefit of preventing mold build-up, which means less cleaning for you!
To find out more about what we have to offer you, just give us a call, and we'll be happy to arrange an appointment to talk you through things. We also offer aluminum and copper gutters, so whatever look you want for your house, we can provide.
Call for a Free On-site Estimate
407-433-6751
6″, 7″ & 8″ K-Style
6″, 7″ & 8″ Half Round
3×4 Corrugated, 4×5 Corrugated
3″ Round, 4″ Round, 5″ Round, 6″ Round