Call 407-433-6751 to request a free on-site estimate or submit your information to the form below!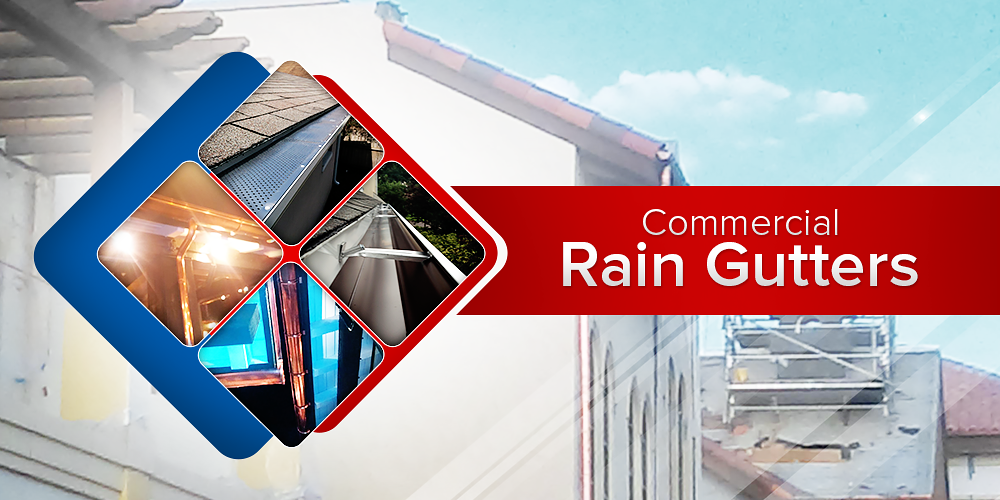 Commercial Rain Gutters Central Florida
When it comes to commercial rain gutters, we are the perfect choice for you. We've spent years installing commercial rain gutters all over Central Florida, for a whole host of different clients. From small businesses to strip malls, no job is too big or too small for us. Using only the finest, American-made products, we offer excellent rates that simply can't be beaten. We also guarantee that we'll get the job done right first time, and complete your installation with minimal fuss and time.
Not all gutters were created equal- our seamless gutter prevents any leaks from occurring and prevents the build-up of mold and mildew so that you don't have to waste your weekends cleaning out the gutters. What's more, we also offer a wide range of different colors for our aluminum gutters, as well as a distinctive copper version that really adds a touch of class to any building.
Whatever you might need when it comes to commercial rain gutters, we are the number one choice. Whether you just need your current rain gutters touched up or want a whole new set installed, we'll be happy to help. Just get in touch today, and a member of our team will talk you through the various options available to you, as well as setting up a free estimate.
Call for a Free On-site Estimate
407-433-6751
5″,6″,7″,8″ & 9″ Box Gutter
3×4 smooth, 4×4 smooth, 4×5 smooth, 5×5 smooth, 6×6 smooth